point of sale
Cloud-based POS.
With our POS all-in-one business management system, you can cut back time spent on daily operations and back office tasks and promote efficiency within your business. Shorten your tasks and get more done during the day.
Access your data anytime, anywhere.
Access reports instantly online, which are kept up-to-date in real time as you handle transactions and store operations. Check on your daily earnings, number of items sold, stock of inventory and order details. Make sure you are on top of your business operations.
The all-in-one omnichannel solution for business management. Sell anywhere: in-store or online, generate reports, manage your employees and organize your stock with inventory software.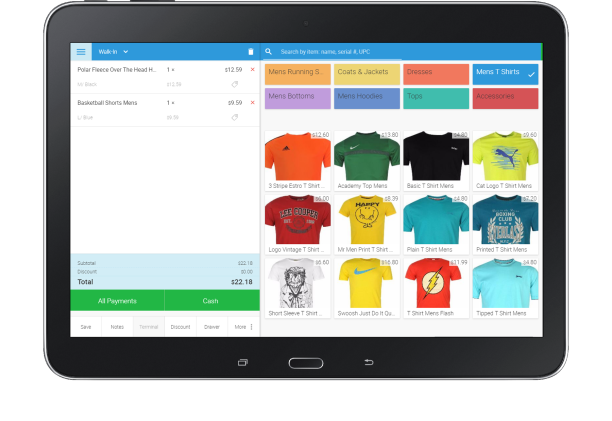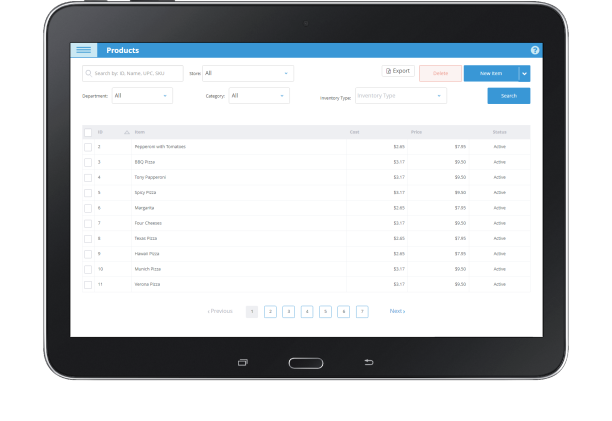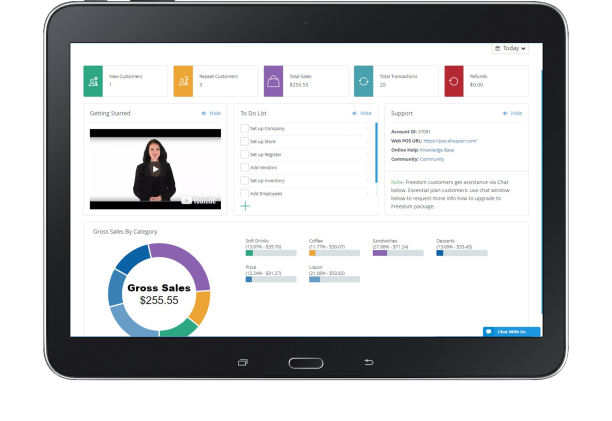 Point of Sale
It's quick, efficient, intuitive to use, and easy to setup.
Table Management
Construct your floor plan, take and process table orders with ease.
Online Ordering
Sync your online orders with your store's point of sale.
Order Management
Select order types such as quick sale, take out, drive thru or delivery.
Order Tracking
Manage your orders with an option to track order statuses.
Customer Management
Build your customer information to know what they buy and when.
Split Payment
Allowing guests to split a check with different payment methods.
Inventory Management
Process, check, and manage your inventory right down to the grain.
Employee Management
Full control over staff access to features and data.
Tax Management
Easily create either individual or multi-line taxes.
POS Reporting
Quick access to critical information for informed decision making.
Multi-Store
Access data for all stores and registers in your company.
Self Service Kiosk
Self service kiosks have been known to increase sales by providing an additional sales channel for your customers to order. It is also a great way to upsell your products or services.
With the self service kiosk, you can dramatically decrease wait times. Most customers prefer to use a self serve solution rather than stay in line especially during busy hours.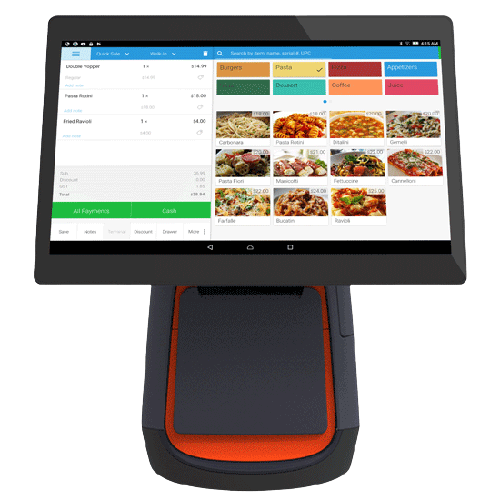 Centralized Orders
Seamlessly integrated with Retail-time POS. All orders are fully synced in one place.
Touch Technology
Supports multiple devices such as HP Engage One Prime, Android tablets and iPads.
Peripheral Options
Supports thermal printers, bar code scanners and payment terminals
Web & Mobile Dev't
Products we design offer compelling user experiences
More info →
Team as a Service
Invest in a team that provides innovative solutions
More info →
CCTV
Cutting-edge technology for superior video clarity
More info →
Access Control
Full-featured security solutions serving any size facility
More info →
Let's Get Started
Ready to roll out your idea? Let's build this thing together!